Diversity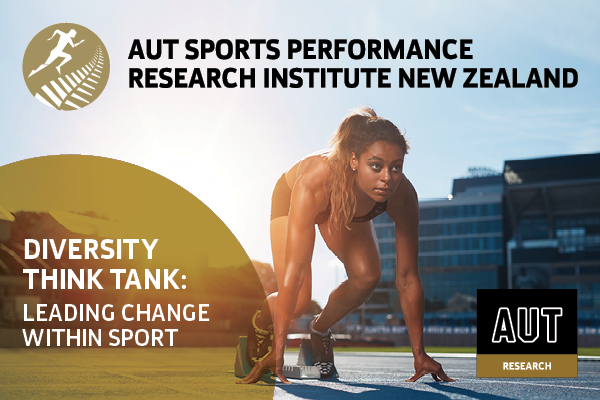 Ethnic Diversity Think Tank
Leadership & Governance Action
AUT Millennium - August 30th, 2018
70+ Chief Executives, Board members and those working in this space within the sport and recreation sector and associated agencies attended this think tank to provide guidance on optimising the opportunity of the changes to ethnic diversity in Auckland's population.
Background
Sport in New Zealand is at a crossroads in terms of long term viability. Contradictions exist between the significant growth of diverse ethnic communities now residing in Auckland and New Zealand, and the general decline in sports participation.
The challenge we are presented with is how can 'sport' embrace and integrate the many diverse communities within New Zealand society? Our challenge is also to articulate why.
This workshop was the second in a series of robust discussions to explore New Zealand based trends and unpack relevant case studies. The workshop questioned current practices and opened the floor for discussions to develop thinking in this complex area of diversity.
Topics that were discussed were:
What can sport organisations do to understand and leverage the changes in Auckland's population for sustainable sport participation? What does New Zealand sport look like to new migrants? How might collective action be beneficial to a way forward?

The workshop provided a snapshot of the Auckland of tomorrow, its population trends and expectations of expected ethnic diversity. Then attendees then had the opportunity to reflect and discuss four case studies from Rugby, Cricket, Basketball and Harbour Sport.
Keynote speaker: Distinguished Professor Paul Spoonely, Massey University
Topic: 'The Auckland of Tomorrow'
Case Study 1 - New Zealand Rugby, Navigating Two Worlds (in partnership with AUT and Auckland Rugby)
Link to workshop discussion
Case Study 2 - Auckland Cricket, Growing Participation of South Asian Communities
Link to workshop discussion
Case Study 3 - Auckland Basketball, Diversity Programme
Link to workshop discussion
Case Study 4 - Harbour Sport, ActivAsian
Link to workshop discussion
Partners: AUT SPRINZ / Wavelink International / New Zealand Rugby/ Auckland Cricket/ Auckland Basketball/ Harbour Sport
Resources and links
When culture speaks: Indian immigrant families' participation in sport and physical activity. Fernandes (2017)