Club Leadership and Mentoring Programme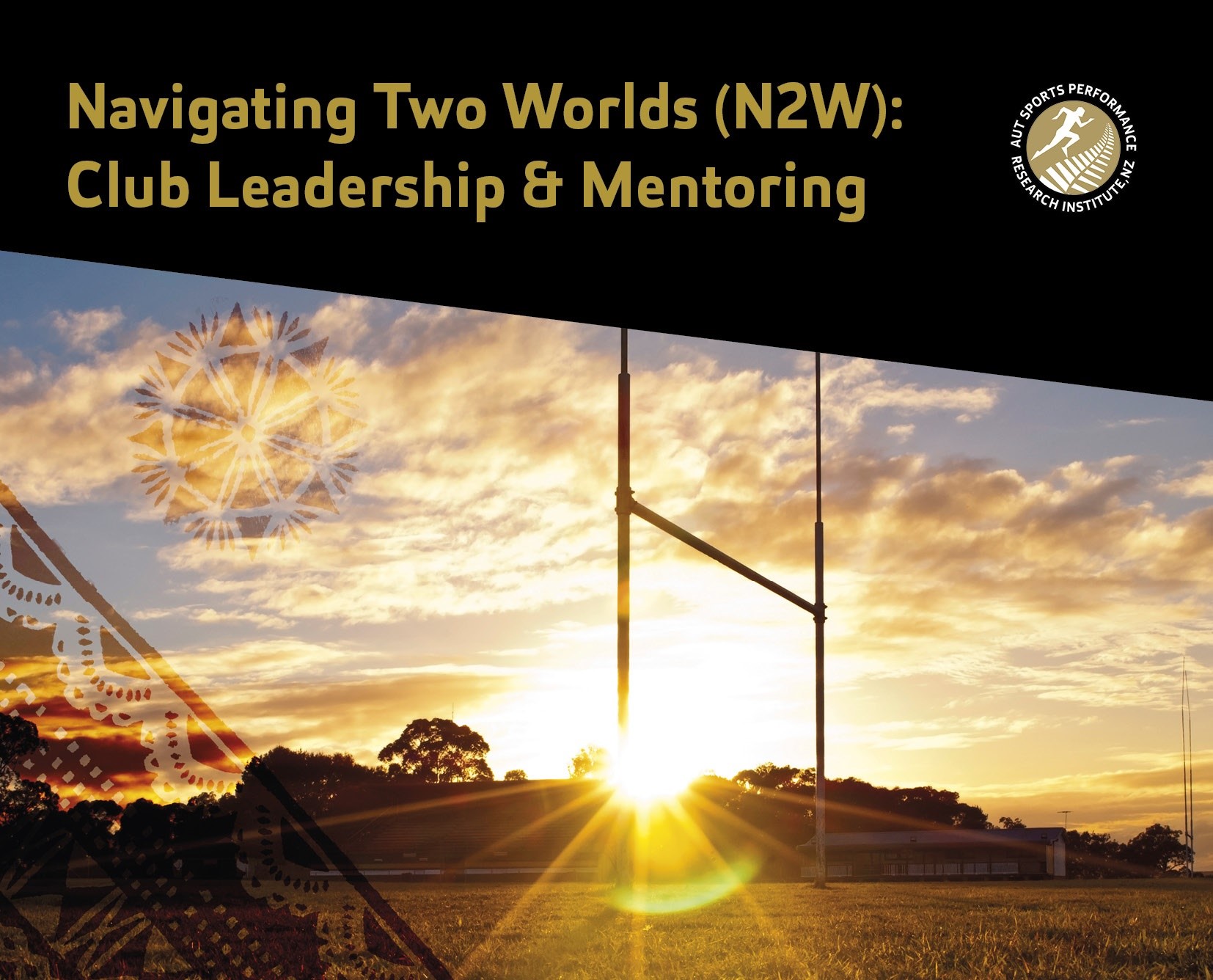 Developed in association with the New Zealand Coaching and Mentoring Centre and LEAD www.coachingmentoring.co.nz
Background to N2W
N2W has been designed to develop leadership practices within non-playing rugby. To better reflect Auckland and New Zealand's playing community, N2W is focused on increasing the capability and capacity of both Pacific and current (primarily NZ European) contributions to leadership within the New Zealand Rugby system.
It's a voluntary programme and its purpose is to offer leadership development and mentoring for two specific groups (Pacific and Club Leadership). These programmes are supported by a Pacific Advisory Group. You have received the Club Leadership information which encompasses workshops on Pacific culture, leadership development, and mentoring training for current club chairs, club committee/board members, and paid administrators from clubs across Auckland, North Harbour and Counties Manukau Rugby Unions. These workshops will be supported by a one-to-one confidential, sustained mentoring relationship. The purpose of this is to ultimately develop club capability and leadership in rugby.
The mentoring element, the mentor and mentee together design and maintain a professional support plan for the mentee. The focus of the programme is on the current needs of the mentee. Therefore the issues discussed and tasks undertaken are unique and confidential to each mentor/mentee pair.
Programme Snapshot
What's in it for individuals and their club?
*To learn more about Pacific culture and Pacific contributions to leadership that may enhance individuals own approach
*To be able to foster and grow Pacific contribution to leadership within their club
*To explore and develop individuals leadership for the benefit of developing their club
*Encourages retention, improves engagement, creates career paths for staff and volunteers in their club
*Creates networks and ongoing relationships within and between clubs
*Addresses club needs through growing and developing existing and future leaders in rugby
Benefits for the Mentee
*Improves ability to lead and manage change, challenge the status quo and seek improvement for the club
*Offers the opportunity to develop their own Pacific cultural understanding in order to strengthen leadership within their club
*Increases expertise in a structured way and provides access to role models
*Improves personal and professional confidence working with Pacific colleagues
*Enhances career direction in rugby (volunteer and paid)
*Provides opportunity to develop club capability via enhanced leadership
Benefits to the Mentor
*Gives individuals opportunities to contribute to the leadership of rugby clubs whilst gaining new perspectives and approaches
*Enhances their own leadership and relationship network in rugby
*Offers the opportunity to develop individuals own Pacific cultural understanding
*Provides a chance to assist actively in the personal and professional development of Pacific contribution to leadership in rugby
Selection of Mentees and Mentors
Mentors have been 'shoulder tapped' based on their experience in rugby. Club chairs, club committee/board members, and paid administrators from clubs across Auckland, North Harbour and Counties Manukau Rugby Unions have been invited to join the programme as mentees.
What is the time commitment?
Firstly, individuals need to make themselves available for the two workshops (Cultural Leadership and Mentoring - see flyer). After that, it is expected that they will meet with their mentor/mentee monthly for about an hour at least. No mentoring relationship will last longer than a year but can be shorter if requested.
I still have more questions! No problem!
Please contact:
Simon Devoy at Auckland Rugby: simon.devoy@aucklandrugby.co.nz
Mike Hester at New Zealand Rugby: mike.hester@nzrugby.co.nz
Lesley Ferkins AUT: lferkins@aut.ac.nz; mobile: 022 072 9787
What do I do next?
If you would like to be part of N2W – please insert the Club Leadership Workshop dates in your diary. Next, please complete the attached Registration of Interest.