Register your Interest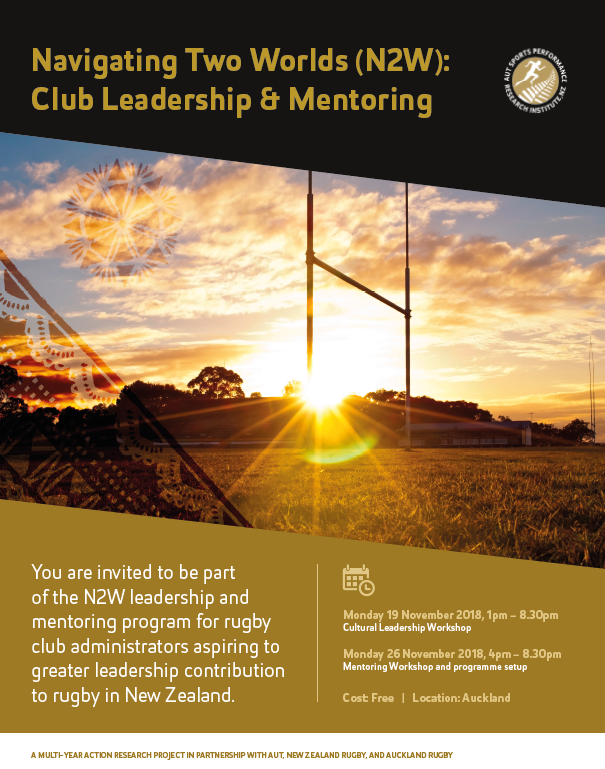 Club Leadership and Mentoring Programme
Mentee registration form
Mentor registration form
Please complete the registration form and email to: Jane Hall at AUT: jane.hall@aut.ac.nz as soon as possible. Places are limited.
***The information provided is confidential to the N2W Project Team for the purposes of matching mentees and mentors for the Mentoring Programme.***
N2W is a multi-year action research project in partnership with New Zealand Rugby, Auckland Rugby, and Auckland University of Technology (AUT), AUT Sports Performance Research Institute New Zealand (SPRINZ).
Your involvement is voluntary and supported by AUT's research ethics processes.
The Leadership & Mentoring Programmes have been developed in association with the New Zealand Coaching and Mentoring Centre and LEAD: www.coachingmentoring.co.nz