ISBS 2018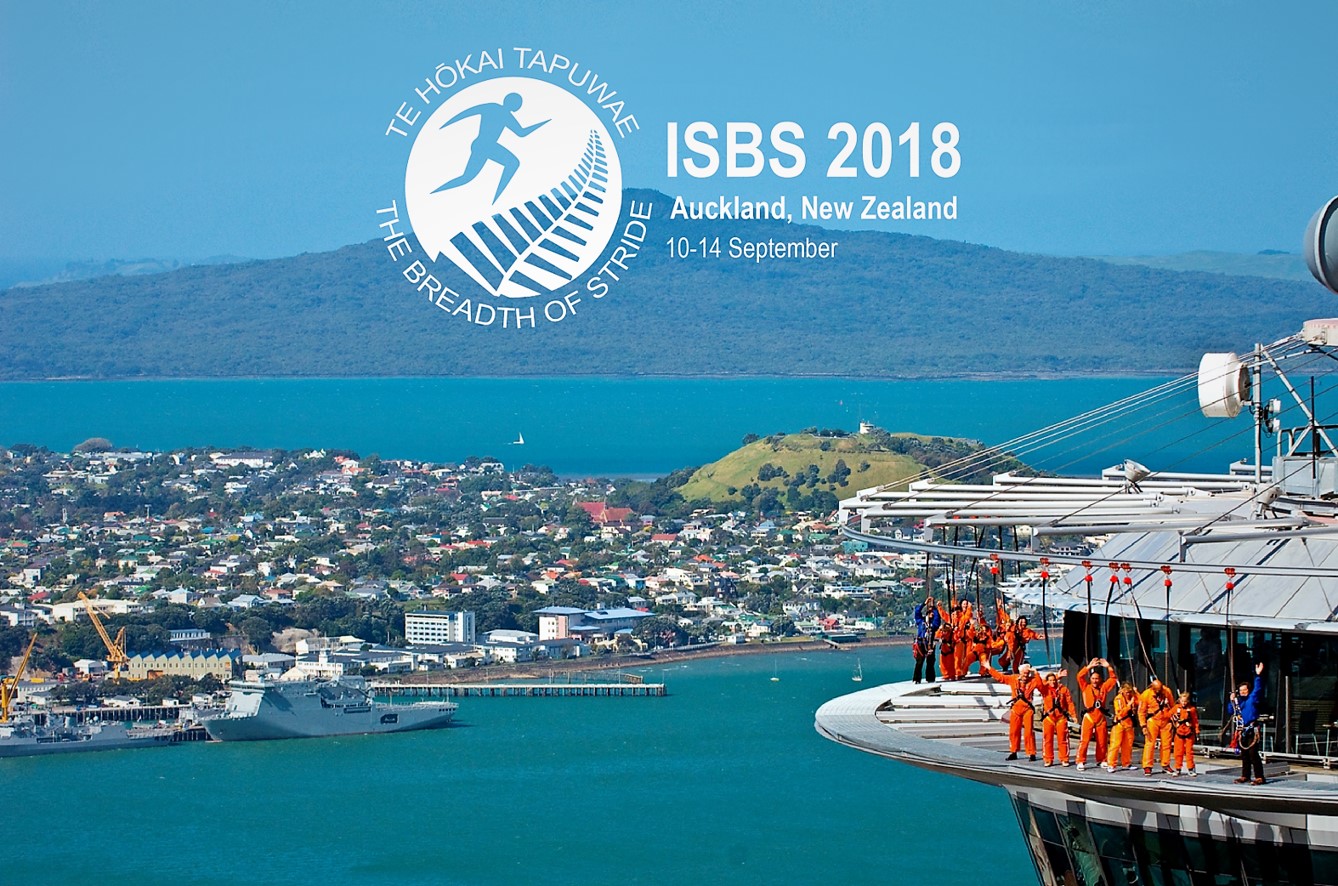 Welcome to the 36th International Conference on Biomechanics in Sports 2018, to be held in Auckland, New Zealand, 10-14 September 2018.
The purpose of the conference is to facilitate knowledge exchange in sports biomechanics.
Within the Māori karakia 'tenei au tenei au' is the line 'te hōkai nei o taku tapuwae' – the breadth of my stride as Tane ascends to the heavens to retrieve three baskets of knowledge. This embodies human movement and the pursuit of knowledge – the goals of ISBS.
If you want to be kept informed about our news and main updates, please register your interest here. By filling out the form, you will also help us organise the conference!
Key dates
1 Oct 2017
Paper submission opens, 1st call for papers & industry partners
1 Nov 2017
Registration opens
1 Dec 2017
2nd call for papers
26 Feb 2018
3rd call for papers
26 Mar 2018
Final call for papers
23 Apr 2018
Paper submission closes, New Investigator Award application closes
21 May 2018
Delegates advised of paper presentation format (10-mins podium or 1-min poster), Student Travel Grant application closes
11 Jun 2018
Standard registration (after this date 20% increase in fee)
9 Jul 2018
Late registration closes (papers deleted if delegates are not registered)
10 Sept 2018
ISBS 2018 Auckland conference opens
14 Sept 2018
ISBS 2018 Auckland conference closes
News
5 Oct 2017 - The paper submission is now open!
Official site launched, more information to come as it is confirmed
Contact us
Conference secretariat - Enora Le Flao, isbs2018@aut.ac.nz
Chairs and Scientific Committee members - Professor Patria Hume, Associate Professor Jacqueline Alderson and Adjunct Professor Barry Wilson
Industry Partner Coordinator - Kelly Sheerin
Student programme - Josh McGeown & Gillian Weir
---