Key speakers
Keynote panel sessions will include world leading biomechanists, coaches, athletes, sports medicine and sports science researchers and practitioners.
Mounir Zok - Invited Keynote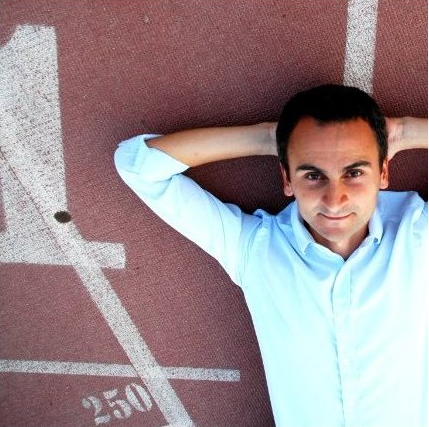 Born and raised in Beirut, Mounir is the co-founder and Managing Director of N3XT Sports Inc. A world citizen who is passionate about sports, technology, entrepreneurship, and innovation, he has 15+ years experience in various positions in the sports industry, the latest of which was Director of Technology and Innovation at the US Olympic Committee; he also sits on the working board of Women in Sports Tech. Mounir holds a PhD in Bioengineering, is fluent in 4 languages, and has recently moved with his wife and 2 kids from the Silicon Valley to Barcelona.
Professor Hermann Schwameder - Geoffrey Dyson 2018 Awardee Keynote
The prestigious Geoffrey Dyson Lecture is an invited presentation given by scientists who have made an outstanding contribution to the Society, and to our field. This year, the lecture will be given by Professor Hermann Schwameder. Hermann has held Professorships at Karlsruhe Institute of Technology and currently the University of Salzburg. His research scope is impressive and includes Sport Performance and Injury, Sports Medicine, Technology, and Clinical biomechanics. He has worked with Olympic Sports (Ski Jumping, Amputee Athletics), manufacturers (Adidas) and contributed significantly to clinical and health related research (Obesity, ACL research). In 2004 Professor Schwameder became President Elect, followed by the Presidency between 2005- 2007 and Past Presidency 2007-2008. His term of office was productive, characterised by a supportive, outfacing and transparent structure and included the hosting of the 24th ISBS conference in Salzburg in 2006. He has developed a highly-regarded research group at the University of Salzburg and this is evidenced by the quality of the students and researchers that emerge under his leadership. Professor Schwameder's research philosophy of "bridging the gap between theory and practise" match, in every way, the criteria for this prestigious ISBS research award.
Hermann's lecture is titled 'Moving on slopes: issues and challenges from a biomechanical perspective'.
Moving on slopes is part of daily living locomotion, but also several sport disciplines are performed on inclined terrain. From a biomechanical perspective, locomotion on slopes is a challenging task, as additional work has to be done compared to locomotion on flat terrain. Moving downwards supports the locomotion due to gravity, of potential to kinetic energy. Then locomotion is accompanied with the challenge to control speed. Another issue is the aspect of joint loading when moving on slopes. An increase of potential or kinetic energy is associated with an enhancement of work done by the joint structures. The purpose of the presentation is to characterize the specificity and challenges when moving on slopes from a biomechanical perspective including performance, coordination, safety and joint loading in daily movement and sport related tasks.
Steffen Willwacher - Hans Gros Emerging Researcher 2018 Awardee Keynote
Steffen is from the Institute of Biomechanics and Orthopaedics, German Sport University Cologne. He is a former athlete and coach who attended his first ISBS conference in Porto (2011). His research covers elite and recreational sports, focusing on the interaction between human and technology for the improvement of research and coaching. He was involved in the organization of the 2017 ISBS conference and reviews for the journal Sports Biomechanics on a regular basis. He was involved in the organization of the 2017 ISBS conference and reviews for the journal Sports Biomechanics on a regular basis.
Steffen's talk is titled 'Sports equipment: How the transformation from passive to digital systems opens new doors and puts new demands on sports biomechanists'. The digital transformation of almost every aspect of our lives is probably the most radical change observed in human history. As part of this revolution, almost every piece of sport equipment can be instrumented with sensor technology now or in the future. The massive amount of data that can be generated by these systems can be utilized to help athletes to optimize their movement technique and load management and also offers great opportunities to perform research studies on a much larger scale, with a much better temporal resolution. Nonetheless, the widespread rise of digital feedback and measurement systems needs careful consideration of comparability, reliability and validity issues and puts new demands on the skills of sports biomechanists. During my talk I would like to highlight these challenges in a systematic way using examples coming from my own scientific work. This includes examples from instrumented starting blocks and reaction detection systems, sensor equipped running shoe insoles that monitor load and performance variables of their users and finally load monitoring systems used in team sports. I will discuss issues arising from the use of different sensor technologies and technical constructions, issues of comparing the results of novel systems with the existing body of knowledge in our field and challenges arising in data reduction and reporting. From this, I will briefly derive requirements for the education of sports biomechanists to allow for keeping up with and making ideal use of the opportunities involved in the transformation of sports equipment into digital systems.
Associate Professor Sophia Nimphius - Invited Keynote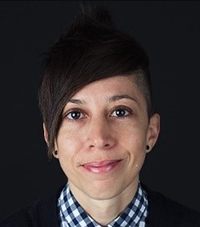 Sophia leads High-Performance Services for Softball Western Australia. Previously she was the Sport Science Manager at Surfing Australia Hurley High-Performance Centre. She has received awards for her contribution to the field such as the 2017 Female Leader in Exercise & Sports Science by Exercise and Sports Science Australia, the 2016 ECU's Vice Chancellor Staff Award for Inspirational Individual (Personal Excellence), and the 2014 NSCA Terry J Housh Outstanding Young Investigator (2014). She is a passionate advocate and mentor for women and minorities in an effort to enhance their representation in science, technology, engineering and math as well as driving to increase their representation in high-performance sport positions. Sophia's keynote is titled "Re-evaluating what we "know" about female athletes in biomechanics research: Across the continuum from capacity to skill." Data from recent research around gender bias as a result of lack of control for physical capacity measures or skill assessment. Research data and case studies will be used to determine if we really "know" what we've said about the biomechanics of female athletes and what we might consider when putting forward recommendations based on these conclusions. The overall premise will be to remind ourselves as sports biomechanists that although we should have an expertise, we need to also be an excellent generalist to do our job well, especially in the applied environment where we see bias on both ends of the spectrum from "capacity" focused to "performance" focused research. Examples of going from biomechanics to S&C will be provided as well as a justification why our biomechanics research needs to extend athlete characteristics beyond just "gender, height, weight and age".
Professor James Selfe - ACC SportSmart Invited Keynote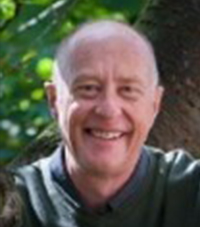 James is Professor of Physiotherapy, Manchester Metropolitan University. In 2008 James was honoured by the Chartered Society of Physiotherapy by being awarded a fellowship for his outstanding contribution to musculoskeletal physiotherapy, particularly in the field of patellofemoral pain dysfunction. He won the UK Technology Strategy Board's 2014 Knowledge Transfer Partnership Sports award. James will lead the ACC SportSmart Panel to discuss injury prevention from head to toe using a biomechanics perspective. Joining James on the panel will be Isaac Carlson (ACC Senior Injury Prevention Manager), Dr Ken Quarrie (NZ Rugby Senior Scientist - Biomechanist & Epidemiologist), Dr Mark Fulcher (NZ Football Medical Dr), Ms Sharon Kearney (NZ Netball Physiotherapist). The panel will be chaired by Natalie Hardaker (ACC Senior Injury Prevention Manager).
---