Student incentives
Reduced registration fee
We offer a reduced registration fee to all student members.
Student Travel Grant
The ISBS STG financially supports the travel cost of students presenting their paper at the ISBS conference with up to 500€. The requirements for application are:
ISBS Student Member in good standing (membership registration via https://isbs.org/membership)
at least one paper for oral or poster presentation as first author submitted
Intended participation at the ISBS Conference 2018 (to be confirmed by registration till June 11th)
Applicants must apply for the Student Travel Grant and provide details on travel costs. Each applicant must download the STG Application Form and send it to the VP of Conferences (gerda.strutzenberger@sbg.ac.at) by email accompanied by all necessary documents specified in the STG Application form (proofs or airfare, public transport, or other travel costs, as well as proof of student status and paper acceptance).
Deadline for applications is May 21st 2018, once acceptance for papers has been communicated. Applicants will be notified of grant reception on June 4th 2018.
Note all grants and awards will be awarded by New Zealand dollars cash.
New Investigator Award
Presenting students can apply for the New Investigator Award.
For more information and eligibility criteria, please refer to our Awards page. Note the awards will be awarded by New Zealand Dollars cash during the conference week.
Student Night – Tuesday 11 September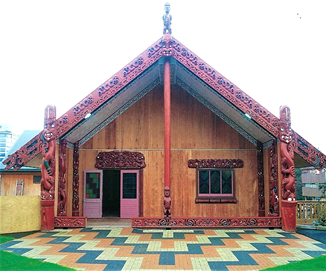 The ISBS 2018 Student Night will take place on Tuesday 11th September, at the AUT Ngā Wai o Horotiu Marae (Māori meeting grounds). A hangi (food) and cultural experience will be provided by AUT kapa haka group Tītahi ki Tua.
If you want to know more about the events and protocols, click here. If you want to keep it a surprise… don't click!
Download a pdf version of Ngā Wai o Horotiu Marae booklet
Please note that due to the Marae capacity, this event will be limited to the first 120 students who register to the conference.
Please come appropriately dressed to the Marae. Men should at least wear dress pants and a tidy shirt, while women should wear either a knee length skirt or tidy dress pants. You will remove your shoes upon entering the Marae.
We wished to provide a cultural experience to ISBS students, therefore no alcohol will be served during the Student Night. However, we have arranged for the Vesbar to be exceptionally open for all delegates on Wednesday night.

Thank you to our Gold Industry Partner AMTI for supporting the ISBS 2018 Student Night.
More information to come.
Student mentor programme
More information to come.
Student pre-conference trip
We are working on an ISBS Student pre-conference trip, September 6-8. More information coming soon.
For any enquiries regarding student incentives, contact the ISBS 2018 Student representatives team: Josh McGeown, and Gillian Weir.
---