Mark Orams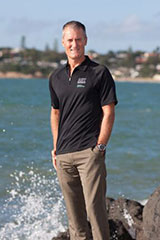 Head of School, Sport & Recreation; Associate Dean, AUT Millennium
Phone: + 64 9 921 9999 ext. 6410
Email: mark.orams@aut.ac.nz
Postal Address:
School of Sport & Recreation
AUT
Private Bag 92006
Auckland 1142
Aotearoa/New Zealand

Qualifications:
PhD – Doctor of Philosophy (Marine and Geographical Sciences)
MSc – Master of Science (Parks and Recreation Management)
BRP (Hons) – Bachelor of Natural Resources and Environmental Planning (First Class Honours)
Memberships
Co-chair, International Coastal and Marine Tourism Society
Member, World Sailing Sustainability Commission
Trustee, New Zealand Sailing Trust
Trustee, NZL Sailing Foundation
Trustee, Sir Peter Blake Marine Education and Recreation Centre
Trustee, Air New Zealand Environment Trust
Vice-Patron, Torbay Sailing Club
International Steering Committee, International Congress on Coastal and Marine Tourism
Associate Director, Coastal and Marine, New Zealand Tourism Research Institute (AUT University)
Research Associate, NZ Institute for Applied Ecology (AUT University)
Research Associate, Coastal-Marine Research Group (Massey University)
Adjunct Professor, Sustainability Research Centre, University of the Sunshine Coast, Queensland, Australia
Justice of the Peace for New Zealand
Editorial boards:
Biography:
Professor Mark Orams is a respected yachtsman having been involved in successful campaigns from around the world ocean races, the America's Cup, and world and New Zealand championships in a range of small yacht classes. His involvement in the sailing has extended into coaching at the Olympic and elite World Cup level through to learn to sail coaching for children. He is an important leader in the governance of the sport and has served as a New Zealand selector, as a captain of New Zealand representative teams, he is on the board of the New Zealand Sailing Trust and the New Zealand International Yachting Trust and is a key member of the organising team for the largest small boat regatta in the Southern Hemisphere, the Sir Peter Blake Torbay Regatta. He has been honoured by Yachting New Zealand twice for services to sailing and was part of the crew awarded the Halberg Sports Team of the Year Award in 1990.
Mark also has a strong interest and background in adventure and exploration having been involved in expeditions to Antarctica, the sub-Antarctic islands, the Amazon and remote islands and reefs in the South Pacific. He has authored a number of books and over 150 scientific journal articles, book chapters and scientific conference papers. A surfer, sailor, stand-up-paddle boarder, scuba diver and ocean swimmer, he is sought after public speaker, a proud New Zealander and a strong advocate for marine conservation, the importance of nature-based outdoor recreation and healthy, active lifestyles.
Teaching Areas:
Coastal and marine recreation and tourism
Sustainable tourism
Ecotourism, wildlife tourism
Adventure tourism and risk management
Environmental education and interpretation
Leadership and management
High performance sport coaching
Governance and the not-for-profit sector
Research Areas:
Coastal and marine recreation, tourism and sport
Environmental impacts of tourism, recreation and sport
Ecotourism and nature-based tourism and recreation
Wilderness and wildlife
Extreme and adventure recreation, tourism and sport
High performance sport management and coaching
Marine resource management and conservation
Research Summary:
Professor Orams research tends to focus on applied projects that have tangible benefits for marine conservation, organisational performance. He also pursues research that improves our understanding of human uses of marine settings for recreation, sport and tourism. He has a particular passion for mentoring and supporting post-graduate research students.
Current Research Projects:
The Ocean Nomads Project: An exploration into the long-term live-aboard offshore sailing community
The use of unmanned aerial vehicles to monitor humpback whale behaviour (with PhD student Lorenzo Fiori).
Behavioural ecology of dolphins in the Bay of Islands, NZ (with PhD student C. Peters).
The effectiveness of environmental education in outdoor recreation settings (with Master's student C. Collins).
Life history and biology of New Zealand pilot whales (with PhD student E. Beatty).
The management of tourist – dolphin interaction at Monkey Mia, Western Australia.
Publications:
See:
https://scholar.google.com/citations?user=_WMsPF0AAAAJ&hl=en
Awards:
2018 Expedition leader, Young Blake Expedition to Rangitahua/Kermadec Islands
2017 AUT Faculty of Health and Environmental Sciences Outstanding Postgraduate Supervisor Award
2016/17 Ambassador, World Master's Games
2016 AUT Research Team Award (NZTRI)
2008/2012 Yachting New Zealand Award for Services to Sailing
Halberg New Zealand Sports Team of the Year Award 1990