Lisa Mackay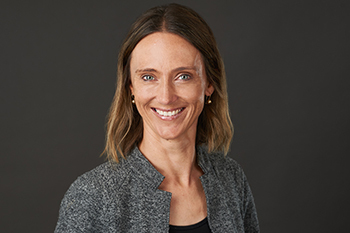 Research Fellow
Phone: +64 9 921 9999 ext. 7698
Email: lisa.mackay@aut.ac.nz
Physical Address:
17 Antares Pl, Rosedale, Auckland 0632
Qualifications:
BSR, PGradDipHSc, PhD
Memberships
International Society of Behavioral Nutrition and Physical Activity (ISBNPA)
International Network of Time Use Epidemiologists (INTUE)
International Physical Activity and the Environment Network (IPEN)
Teaching Areas:
Doctoral supervision
Masters supervision
Quantitative Research Methods
Sport, Health and Wellbeing
Cooperative Education
Research Areas:
24 h behavioural time use epidemiology
Workplace health and wellbeing
Measurement of physical activity and sedentary behavior
Wellbeing
Research Summary:
Dr Mackay's research is focused on the application of wearable technologies to profile healthy patterns of time use. Specific behaviours of interest include physical activity, sedentary behaviour and sleep. Her current research involves application of wearable technologies to assess whole-day work demands and recovery practices among shift workers.
Current Research Projects:
Understanding job demands and recovery from work
Application of raw accelerometer data and machine-learning techniques to characterise physical behaviour (MPhil supervision)
Intensive care unit nurse resilience (PhD supervision)
24-hour behavioural time-use profiles and their association with health outcomes and psychosocial work demand in employees (PhD supervision)
Past Projects
Healthy Future Mobility Solutions
Exploring the eating and physical activity profiles and patterns of New Zealanders (PhD supervision)
Work wellbeing assessment (MHSc supervision)
Exploring the relationships among physical activity, diet, cognition and behaviour in children (MHSc supervision)
Neighbourhoods for Active Kids
Sovereign Wellbeing Index
Measuring wellbeing in New Zealand (Summer student supervision)
Toward a Framework for Positive Health (PhD supervision)
Understanding the Relationship Between Activity and Neighbourhoods (URBAN Study)
Investigating methods for fundamental movement skill assessment in preschoolers
Government 'Walk the Talk': Physical and nutritional practice evaluation among government sector organisations and employees
Employee health and wellbeing surveys (various organisations)
Active Friendly Environments
10,000 Steps Northland evaluation
SPARC Best practice review of sport and physical activity interventions for young people
Preschool physical activity study
Publications:
https://orcid.org/0000-0002-7344-5794