Gaye Bryham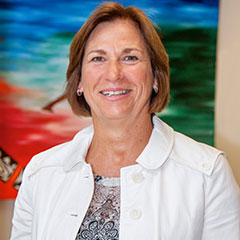 Deputy Head of School, Head of Sport Leadership and Management Department
Phone: +64 9 921 9999 ext. 7739
Email: gaye.bryham@aut.ac.nz
Postal address:
School of Sport and Recreation
AUT University
Private Bag 92006
Auckland 1142
New Zealand

School of Sport & Recreation AUT University Private Bag 92006 Auckland 1142 New Zealand - See more at: http://www.aut.ac.nz/study-at-aut/study-areas/sport--and--recreation/our-staff/professors/mark-orams#sthash.6eTZ0mXD.dpuf
Qualifications
MA (Applied) – Master of Arts (Victoria)
BPhEd – Bachelor of Physical Education (Otago)
Memberships
Trustee - Sport Auckland Board
Trustee - Millennium Operating Board
Aktive Auckland Tertiary Advisory Group
Aktive Auckland Coaching and Talent Development Advisory Group
Biography
Gaye Bryham has over 20 years experience in the sport and recreation industry. She is advancing education opportunities for students and building successful relationships and partnerships between the University and industry organisations. The development of AUT Millennium is an example of one such partnership. Gaye is dedicated to creating greater opportunities for research, postgraduate scholarships, graduate employment and cooperative education opportunities.

For 13 years, Gaye was seconded from AUT to the New Zealand Academy of Sport North (now High Performance Sport New Zealand), leading a team in the establishment and advancement of the Athlete Career and Education Programme (now Athlete Life programme) and the Prime Minister's Athlete Scholarship programme She has consulted, trained and presented to international sporting organisations on athlete-life management.


Gaye has worked with as a Performance Planner with national sport organisations including Squash New Zealand and two World Youth Cup campaigns with Netball New Zealand.


Prior to joining AUT University, Gaye was a consultant working with a range of sport and recreation organisations and local authorities focusing on strategic planning, business reviews, recreation planning and facility development.
Teaching Areas
Sport Leadership
Cooperative Education
Athlete-Life Management
Research Areas
Research Summary
Gaye's research interests are in sport leadership, high performance sport, athlete-life management and cooperative education. Gaye is active in master's supervision.
Along with fellow colleagues at AUT, her current focus is to establish a research and practice entity encompassing sport leadership to contribute to changing the conversations, appreciation and significance of sport leadership in self, others and across the sector.
Current Research Projects
New Zealand sport industry stakeholder's perspectives of leadership considered important for graduates (with Master's student K, Vulinovich)

Access to informal leadership opportunities for secondary school students (with Master's student S. Emerson)