Lesley Ferkins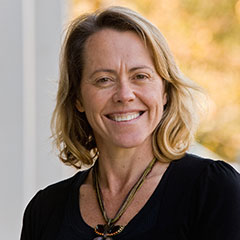 Director, Sports Performance Research Institute New Zealand (SPRINZ) Professor - Sports Leadership and Governance
Phone: + 64 (0) 22 0729 787
Email: lferkins@aut.ac.nz
Physical Address:
AUT Millennium
Level 2, SA211
17 Antares Place, Mairangi Bay
Auckland

Qualifications:
PhD, MA(Applied), BA
Memberships
Member: Sport Management Association of Australia and New Zealand (SMAANZ)
North American Society for Sport Management (NASSM)
European Association for Sport Management (EASM)
Biography:
Lesley Ferkins has 20 years' experience as an academic in sport management in Australia and New Zealand. Prior to joining AUT in 2015, Lesley was Associate Professor at Unitec, senior lecturer at Deakin University, Melbourne, and previously Postgraduate Head in the School of Sport and Recreation at AUT. Her teaching involvement spans postgraduate and undergraduate courses that include sport leadership and governance, strategic sport management, sport organisation, and work integrated learning.
Teaching Areas:
Sport Leadership
Sport Leadership and Management
Research Areas:
Sport Governance
Sport Leadership
Sport Development
Research Summary:
Lesley's area of research specialisation is the leadership and governance of sport organisations. In this, she has worked closely with the boards of national sport organisations in New Zealand (Football, Tennis, Squash) as part of action research interventions to develop board strategic capability. In Australia her research involved global sport governance and work with Australian state and national sport organisations in developing governance capability. She currently has an ongoing programme of research in leadership and governance with New Zealand Rugby, and is part of an international team active in the evaluation of action research impact that encompasses projects in New Zealand, Australia and Canada.
Lesley currently supervisors a stable of masters and PhD research students whose topics contribute to research and practice in leadership, governance and management of sport/sport organisations. Her preferred research approach and expertise is in action research with a strong qualitative orientation.
Lesley is published in the world's top sport management journals, is Associate Editor of Sport Management Review journal, and sits on the editorial board of the Journal of Sport Management. She has over 30 peer reviewed Journal articles and 15 invited book chapters. As an invited speaker to sport management conferences in Taiwan and Germany, Lesley has also presented at numerous international conferences in Europe, Asia, and the South Pacific. Lesley was President of the Sport Management Association of Australia and NZ (SMAANZ), a board member for six years, holds three current board roles, and has previously sat on/advised to eight different non-profit and sport boards. Her most recent appointment is as independent director to Tennis New Zealand. She is also Chair of Aktive Auckland's Tertiary Advisory Group and sits on the Sport NZ governance board for the development of a leadership framework for the sector.
Prior to academia, Lesley held leadership positions within the NZ sport sector. She was Executive Director of the New Zealand Recreation Association, and Executive Director of the newly formed netball franchise, Netball North Harbour/Northern Force (now Northern Mystics). She also worked for the government agency in sport (then Hillary Commission now Sport NZ), and for Tennis New Zealand. As an athlete, Lesley has won three national teams event titles in tennis, and was a US University tennis scholarship recipient. Later, she competed in multiplesport, placing in the top 10 Longest Day Coast to Coast. Lesley now enjoys skiing, mountain biking, mountain running and kayaking.
Current Research Projects:
Lesley currently has an ongoing programme of research in sport leadership and governance, and the evaluation of action research impact that encompasses projects in New Zealand, Australia and Canada.
Publications:
Ferkins, L., Skinner, J., & Swanson. (2018). Sport leadership: A new generation of thinking. Journal of Sport Management, 32, 77-81.(A*) DOI: https://doi.org/10.1123/jsm.2018-0054
Billsberry, J., Muller, J., Skinner, J., Swanson, S., Corbett, B., & Ferkins, L. (2018). Reimagining leadership in sport management: Lessons from the social construction of leadership. Journal of Sport Management, 32, 170-182.(A*) DOI: https://doi.org/10.1123/jsm.2017-0210
Dee, K., Bryham, G., & Ferkins, L. (2018). Advancing leadership in sport management: Revealing the significance of emotional intelligence. International Journal of Sport Management, 19, 82-109. (B)
Ferkins, L., Shilbury, D., & O'Boyle, I., (2017). Leadership in governance: Exploring collective board leadership in sport governance systems. Sport Management Review. Advanced online publication DOI: 10.1016/j.smr.2017.07.007 (A)
Piggot-Irvine, E., Ferkins, L. & Cady, P. (2017). Goal attainment scaling in action research: Enhancing a systems thinking orientation. Systems Research and Behavioral Science, 35, 191-202. (A) DOI: 10.1002/sres.2459.
Shilbury, D., O'Boyle, I., & Ferkins, L., (2016). Toward a research agenda in collaborative sport governance. Sport Management Review, 19, 479–491. (A)DOI: http://dx.doi.org/10.1016/j.smr.2016.04.004
Rowe, K., Shilbury, D., & Ferkins, L. (2016). Challenges for sport development: Women's entry level cycling participation. Sport Management Review, 19, 417-430.(A) DOI: http://dx.doi.org/10.1016/j.smr.2015.11.001
Meiklejohn, T., Dickson, G., & Ferkins, L. (2016). The formation of interorganisational cliques in New Zealand rugby. Sport Management Review, 19, 266–278. (A) DOI: http://dx.doi.org/10.1016/j.smr.2015.08.002
Zornes, D., Ferkins, L. & Piggot-Irvine, E. (2015). Action research networks: Role and purpose in the evaluation of research outcomes and impacts. Educational Action Research, 24, (1), 97-114. (B)
Piggot-Irvine, E., Rowe, W., & Ferkins, L. (2015). Conceptualizing indicators for evaluating action research. Educational Action Research, 23, (4), 545–566. (B)
Ferkins, L. & Shilbury, D. (2015a). Board strategic balance: An emerging sport governance theory. Sport Management Review, 18(4),489-500. (A)
Ferkins, L. & Shilbury, D. (2015b). The stakeholder dilemma in sport governance: Toward the notion of 'stakeowner'. Journal of Sport Management, 29(4), 93-108. (A*)
Shilbury, D. & Ferkins, L. (2015). Exploring the utility of collaborative governance in a national sport organization. Journal of Sport Management, 29(1), 380 -397. (A*)
Shilbury, D., Ferkins, L., & Smythe, L. (2013). Sport governance encounters: Insights from lived experiences. Sport Management Review, 16, 349–363. (A)
Rowe, K., Shilbury, D., Ferkins, L., & Hinckson, E. (2013). Sport development and physical activity promotion: An integrated model to enhance collaboration and understanding. Sport Management Review, 16, 364–377. (A)
Jogulu, U., & Ferkins, L. (2012). Leadership and culture in Asia: The case of Malaysia. Asia Pacific Business Review, 18(4), 531–549. (B)
Ferkins, L., & Shilbury, D. (2012). Good boards are strategic: What does that mean for sport governance? Journal of Sport Management, 26, 67-80. (A*)
Awards:
North American Society for Sport Management (NASSM) Research Fellow Award for Outstanding Scholarship (2016)
AUT School of Sport & Recreation Staff Award for Outstanding Industry Engagement (2015)
AUT School of Sport & Recreation Staff Award for outstanding work in leadership and development of health and physical education major (2009)
SMAANZ Recognition of Exemplary Service Award (2008)
Unitec President's Award for Outstanding Service (2008)