Aaron Uthoff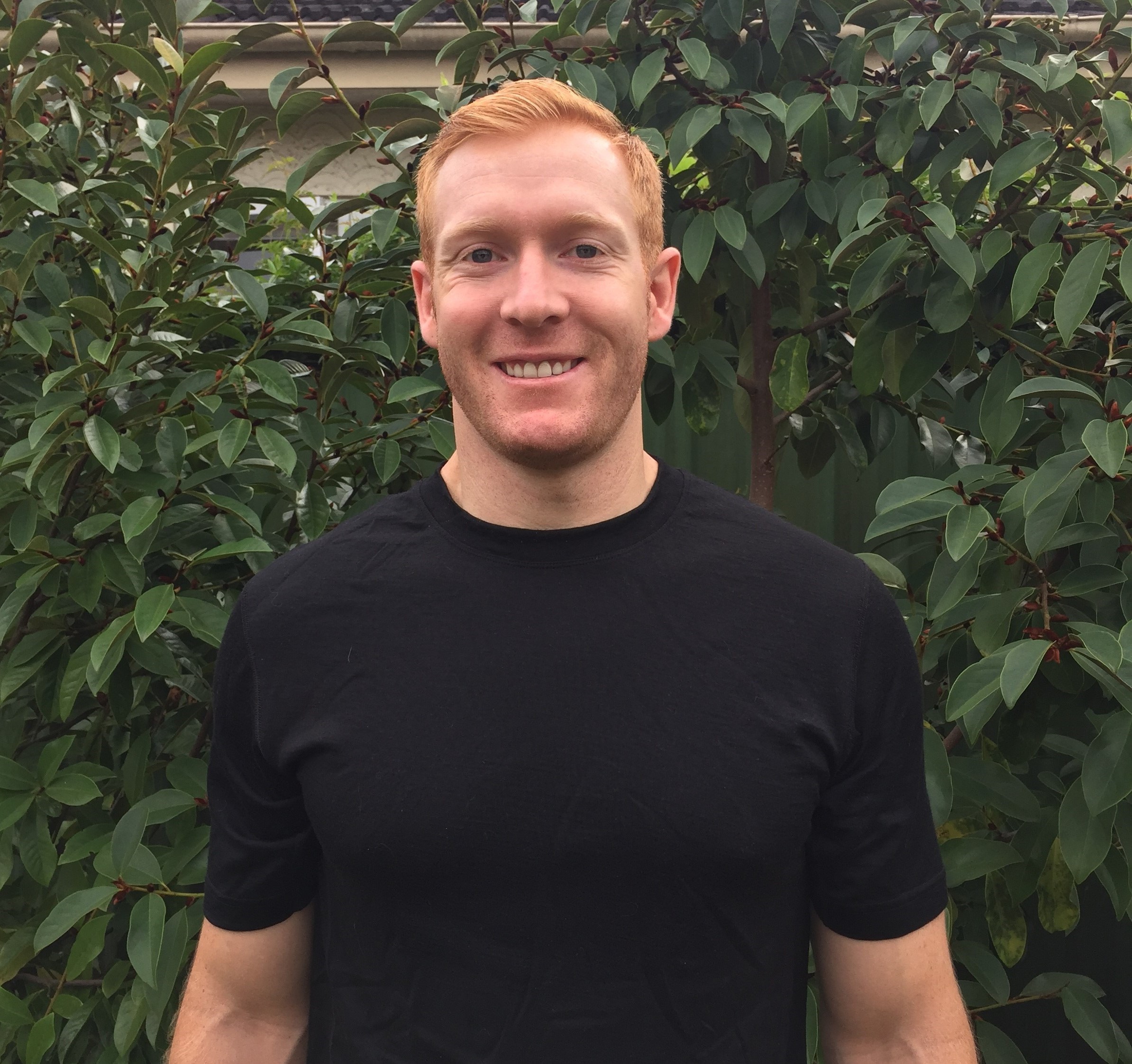 Research Fellow
Phone: +64 27 2319585
Email: aaron.uthoff@aut.ac.nz
Physical Address:
AUT Millennium
17 Antares Place
Rosedale
Auckland, NZ
Qualifications:
Auckland University of Technology (AUT)
PhD (Strength and Conditioning), July 2019
Thesis: Backward running training: Applications for improving athleticism in male high-school athletes
University of Edinburgh
MSc (Performance Psychology), 2015
Dissertation: The effects of PETTLEP-based motor imagery on countermovement vertical jump performance
Northern Arizona University
BS (Psychology), 2010
Certified Strength and Conditioning Specialist
Memberships
National Strength and Conditioning Association - member
Teaching Areas:
Strength and Conditioning
Muscle mechanics and physiology
Sports biomechanics
Research Areas:
Youth Athlete Development
Wearable Resistance
Sprint Biomechanics
Sprint Training
Research Summary:
My research has largely been in the areas of youth athlete development and sprint training. I have also dabbled in research projects on throwing biomechanics and backward running. Currently, my research focuses on the novel, yet emerging area of wearable resistance and its effects on running biomechanics and athlete performance. The primary goal of my research is to bridge the gap between literature and practice and is geared for those interacting with athletes on a daily basis.
Current Research Projects:
Wearable resistance and sports performance
Publications:
Macadam, P., Turon, S., Cronin, J., Uthoff, A., Nagahara, R., Neville, J., Graham, P., & Tinwala, F. (2019). Thigh positioned wearable resistance affects step frequency not step length during 50 m sprint-running. Eur J Sport Sci [(Epub ahead of print)]
Schofield, M., Tinwala, F., Cronin, J., Hébert-Losier, K., & Uthoff, A. (2019). Multijoint musculoarticular stiffness derived from a perturbation is highly variable. J Strength Cond Res [(Epub ahead of print)]
Uthoff, A., Oliver, J., Cronin, J., Winwood, P., Harrison, C., Lee, K. (2019). Resisted sprint training in youth: The effectiveness of backward vs. forward sled towing on speed, jumping, and leg compliance measures in high-school athletes. J Strength Cond Res [(Epub ahead of print)]
Macadam, P., Nuell, S., Cronin, J.B., Nagahara, R., Uthoff, A.M., Graham, S.P., TInwala, F., & Neville, J. (2019). Eur J Sport Sci, 19(8), 1024-1031
Uthoff, A., Oliver, J., Cronin, J. Winwood, P., & Harrison, C. (2019). Backward running; the why and how to program for better athleticism. Strength Cond J [(Epub ahead of print)]
Macadam, P., Cronin, J., Uthoff, A., & Feser, E. (2018). The effects of different wearable resistance placements on sprint-running performance: A review and practical applications. Strength Cond J, 41(3), 79-96
Uthoff, A., Oliver, J., Cronin, J., Harrison, C., & Winwood, P. (2018). Sprint-specific training in youth: Backward vs. forward running training on speed and power measures in adolescent male athletes. J Strength Cond Res [(Epub ahead of print)]
Uthoff, A., Oliver, J., Cronin, J., Winwood, P., & Harrison, C. (2018). Prescribing target running intensities for high-school athletes: Can forward and backward running performance be autoregulated? Sports, 6(3), E77
Macadam, P., Cronin, J., Uthoff, A., Johnston, M., & Knicker, A. (2018). The role of arm mechanics during sprint-running: A review of the literature and practical applications. Strength Cond Res, 40(5), 14-23
Uthoff, A., Oliver, J., Cronin, J., Harrison, C., Winwood, P. (2019). A new direction to athletic performance: Understanding the acute and longitudinal responses to backward running. Sports Med, 48(5), 1083-1096