Navigating Two Worlds
Navigating Two Worlds: Pacific contribution to leadership within the New Zealand rugby system.
Project aim
How can cultural understanding be enhanced to develop leadership within the New Zealand rugby system?
Developed in association with the New Zealand Coaching and Mentoring Centre and LEAD.
Programme snapshot
Serving the Pacific rugby community
The programme was designed to support and developleadership skills, knowledge and confidence so participants can better serve their rugby community.
Participants were partnered with a mentor who walked alongside their leadership journey.
Participants were given the support they needed to engage in leadership within their club/organisation.
Participants were encouraged to identify and explore who they are as a leader, and what their goals are.
The issues people face in their leadership journey were explored, especially as a Pasifika person.
The aim was to work through and improve participants' rugby career pathways.
In turn the club/rugby community will benefit from participants' increased leadership capability.
New networks and ongoing relationships will benefit the participants, their club and rugby in general.
Three-part programme consisted of
A one-day workshop exploring both Pacific Leadership in general and leadership of self.
A half-day mentoring training workshop.
A year-long opportunity with a personal mentor to support and guide a participant through their personal leadership journey.
Mentees/mentor selection
Mentors were "shoulder tapped" for their experience by the N2W Pacific Advisory Group and project team. Mentees met mentors at the end of the first workshop and together they attended a half-day mentoring skills workshop. This enabled them to develop their mentor relationship from the onset of the programme.
Time commitment
Mentors and mentees were to be available for the one-day leadership workshop and half-day mentoring training. After that, the expectation was that mentees and mentors met monthly. This was a year-long mentoring relationship but could be shorter if requested.
More information
For additional information go to the "Our People" page for contact details.
Developed in association with the New Zealand Coaching and Mentoring Centre and LEAD.
Programme snapshot
Intended benefits for participants and their club
Enables learning about Pacific culture and Pacific contributions to leadership that may enhance participants' own approach
Designed to foster and grow Pacific contribution to leadership within their club
Enables exploration and development of participants' leadership for the benefit of developing their club
Designed to encourage retention, improve engagement and create career paths for staff and volunteers in their club
Creates networks and ongoing relationships within and between clubs
Designed to grow and develop existing and future leaders in rugby
Mentee benefits
Improves ability to lead and manage change, challenge the status quo and seek improvement for the club
Offers the opportunity to develop their own Pacific cultural understanding in order to strengthen leadership within their club
Increases expertise in a structured way and provides access to role models
Improves personal and professional confidence working with Pacific colleagues
Enhances career direction in rugby (volunteer and paid)
Provides opportunities to develop club capability via enhanced leadership
Mentor benefits
Gives participants opportunities to contribute to the leadership of rugby clubs whilst gaining new perspectives and approaches
Enhances their own leadership and relationship network in rugby
Offers the opportunity to develop participants' own Pacific cultural understanding
Provides a chance to assist actively in the personal and professional development of Pacific contribution to leadership in rugby
Mentee/mentor selection
Mentors have been "shoulder tapped" based on their experience in rugby. Club chairs, club committee/board members and paid administrators from clubs across Auckland, North Harbour and Counties Manukau Rugby Unions have been invited to join the programme as mentees.
Time commitment
Participants need to be available for the two workshops (Cultural Leadership and Mentoring). After that, it's expected that they will meet with their mentor/mentee monthly for an hour at least. No mentoring relationship lasts longer than a year, but can be shorter if requested.
References
Ferkins, L., Dee, K., Naylor, M. & Bryham, G. (2017). Navigating Two Worlds: Report for New Zealand Rugby on Pacific Island Involvement in Non-playing Rugby Activities. Auckland: New Zealand Rugby.
Project partners

A collaborative approach
The N2W programme consisted of a core partnership between New Zealand Rugby (NZR), Auckland Rugby (AR) and AUT SPRINZ (Sports Performance Research Institute New Zealand) researchers. Both NZR and AR contributed financially and assigned a key staff member to the project team. All partners contributed to N2W's design and implementation throughout each phase of the project. The partners shared both passion and commitment for influencing and effecting change within the current rugby system.
Furthermore, partnerships were developed with the New Zealand Coaching & Mentoring Centre and Lead Centre who designed and delivered the Pacific Leadership programme and the Club Leadership programme. These organisations are recognised as leaders in their fields of professional coaching and mentoring services and leadership development in the not-for-profit and Pasifika sectors, respectively. They work with organisations striving to develop strategic mentoring and coaching approaches to enhance leadership and learning.
The Navigating Two Worlds project received the 2018 Sport Management Association of Australia and New Zealand (SMAANZ) Industry Engagement Award. N2W was also proudly supported by Aktive Auckland Sport & Recreation's Targeted Population Fund.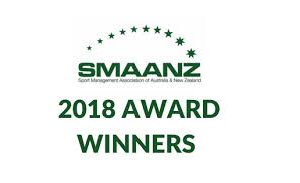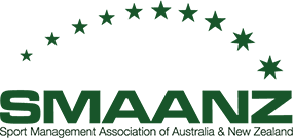 Innovative engagement as an action research project
N2W is encapsulated within an action research framework, underpinned by the notion of leadership as a social construction. The iterative, practical and collaborative nature of action research provides multiple points for reflection, feedback and evaluation during the project and at project completion.

It also allows for each key stakeholder groups (AUT SPRINZ, New Zealand Rugby, Auckland Rugby, including Pasifika community members) to be important contributors on all aspects of the project planning, implementation, delivery and evaluation. This innovative engagement brings together research and practice, where those most affected by the intended changes are highly engaged in creating change. Learning as action and change takes place also provides a rich environment to advance concepts and theory associated with sport leadership, specifically, the social construction of sport leadership and the role of cultural understanding in developing sport leadership.
The change and learning through this research will offer insights about culture and leadership within New Zealand society by drawing on the context of rugby. Such insights, also relevant for the world stage, have the potential to place New Zealand as a lead contributor to changing the conversation about leadership within sport and the influence of non-western culture.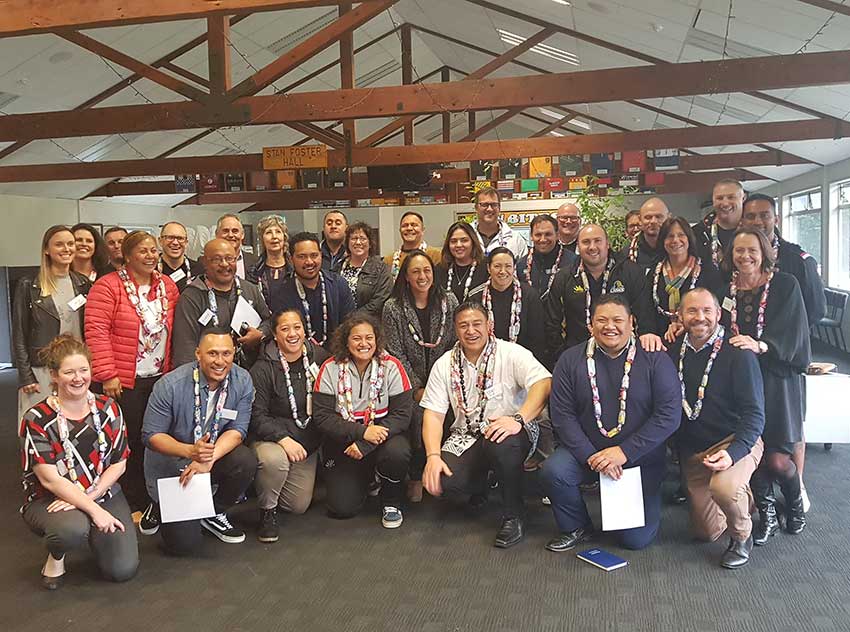 Image: N2W particpants: Front row L-R: Karen Skinner, Tutu Taiera, Sierra Keung, Faamoana (Moana) Leilua, Saveatama Eroni Clarke, Nigel Chang, Steve Kidd Second row L-R: Katie Dee, Judy Matai'a, Enroy Talamahinar, Joseph Tuitavake, Vania Wolfgramm, Tracy Atiga, Michael Langley, Gaye Bryham, Lesley Ferkins Third row L-R: Sarah Rennie, Chris Morrison, Wendy Baker, Sandy Thompson, Letticia Jones, Simon Devoy, Mike Hester, Bruno - Puluno Siasau Fourth row L-R: John Kirkup, Stephen Gee, Danny Gautusa, Kevin Senio, Glenn Flavell, Andy Baker, Baruch ter Wal, Vaughan Bridges'
Our people
Project team
Lesley Ferkins
Research lead, AUT
Gaye Bryham
Researcher, AUT
Katie Dee
Researcher, AUT
Mike Hester
Project partner, New Zealand Rugby
Simon Devoy
Project partner, Auckland Rugby
Tracy Atiga
Pacific Advisory Group
Stephen Gee
Facilitator, Wavelink International
Nicole Manuela (2018)
Core Pacific advisory group
Tracy Atiga
Cynthia Taala
Motu Tony
Kevin Senio
Leadership and mentoring programme team
Wendy Baker (NZ Coaching & Mentoring)
Facilitator
Sandy Thompson (LEAD)
Facilitator
Judy Matai'a (LEAD)
Facilitator
Saveatama Eroni Clarke (N2W Advisory Group)
Facilitator
McKeith Lelisi (2018 - N2W Advisory Group)
Facilitator