Rugby Codes Research Group (RCRG) - Interdisciplinary Research
Established in February 2010 to integrate rugby-related research findings and inform holistic advancement of practice within the rugby codes.
Interdisciplinary with collaborators from injury prevention, biomechanics, strength and conditioning, coaching, psychology, performance analysis, management and business, epidemiology, physiotherapy, medicine, nursing.
Global Rugby Health Research Group focuses on sport originated brain injury (SOBI) (see Traumatic Brain Injury Network for details), and musculoskeletal injury – led by Professor Patria Hume, Dr Doug King, and Dr Karen Hind.
Currently recruiting study participants
Female specific brain health research - We are developing a protocol to help study brain injured females. If you have a regular natural menstrual cycle, and would like to take part in the study that will measure hormone profiles and symptoms across the menstrual cycle.
Download recruitment information
Featured projects
World Rugby/NZR/AUT NZ RugbyHealth project - Professor Patria Hume et al.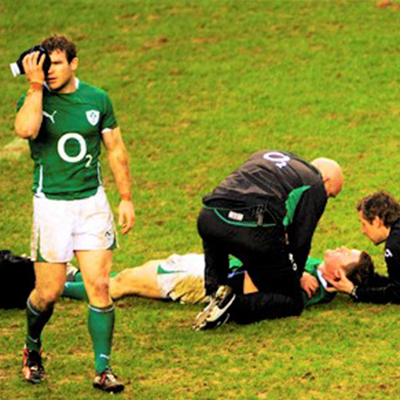 The project provided a snapshot of the current physical and neuropsychological health of retired rugby, cricket and hockey players. Data were collected from October 2012 to March 2015 for 485 participants: 131 retired elite rugby, 281 retired community rugby and 73 retired non‐contact sport players.
UK Rugby Health study - Dr Karen Hind et al.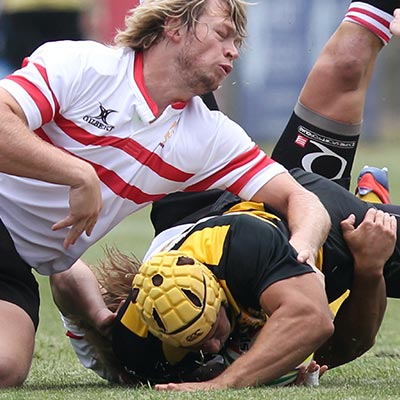 Repeated concussions in professional rugby players associated with poor mental health post retirement. Former professional rugby players are more likely to show signs of depression, anxiety and irritability compared to amateur rugby players and non-contact athletes.
Our Research Collaborators
Using research to inform best practice
The Rugby Codes Research Group (RCRG) is part of our interdisciplinary research groups with a common aim: to bring together expertise from varied sport-related disciplines to inform best practice for organisations, teams and players around the world.