Natasha Doyle
Research specialisation
Sex differences; Injury risk factors.
Thesis title
Injury Incidence Across the Menstrual Cycle in Elite Female Rugby.
Supervisors
Simon Roberts (University of Bath), Dr Stacy Sims (University of Waikato)
Experience
Tash is originally from Merseyside in the UK. She qualified as a Physiotherapist from Cardiff University and began her Master in Sports Physiotherapy at University of Bath in 2018. Tash worked in professional rugby in the UK with Bristol and Worcester Warriors, before becoming Head of Medicine at Swindon Town Football club. On moving to New Zealand in 2018 Tash began working in private practice with a focus on sports rehabilitation. In 2019 she began working with North Harbour Rugby across the men's and women's programs. Currently, Tash is specifical working with North Harbours female rugby athletes, a passion stemmed from playing high grade rugby herself, as well as working in private practice.
Research overview
Tash has a strong interest in female athletes, specifically training considerations and intrinsic risk factors for injury regarding the female physiology.
Details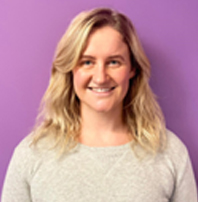 Natasha Doyle
BSc (Hons) Physiotherapy, Private Practice Physiotherapist, Lead Physiotherapist North Harbour Women's Rugby.
Email nmd30@bath.ac.uk